As I was telling Tawm the other morning @ the 7-11

.....
My 10y/o boy is as smart as a whip & bound & determined to get some more seat time in on his bike

....
So we spent last Sunday tearing into his XR, so we could replace a coupla critical gaskets that had seen better days

The little Beast was starting to idle high consistantly, not to mention a nagging oil leak around the base of the barrel...
So my Pal took directions quite well regarding which size wrench's to use & where to use them

This is right before engine extraction with ALL the work done by himself @ this point....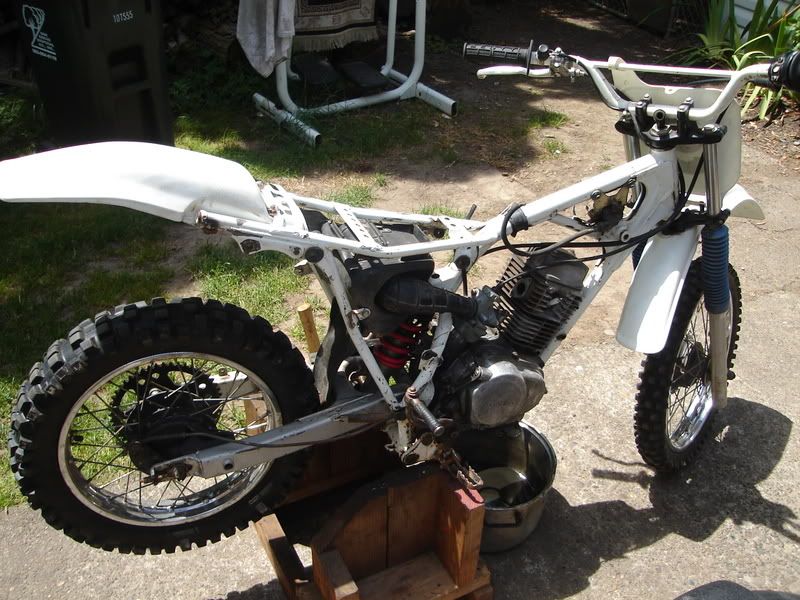 I then tore into the motor on the bench without a manual

I was happy to find the aftermarket cam & piston were in excellent shape.....especially considering that this machine was Raced hard in it's previous life. The shaved flywheel & cam make for a grenade like 2-stroke type powerband

......obviously a little soft off the bottom but a kick in the pants once it's on the boil!

Not having a service manual, left me with no choice but to use the torque values & such that I use on my XT....
Happy to say it fired right up after only 2 kicks.

Can't help but be proud of my Pal.....it's been awhile since he's held wrench's in his hand
He re-assembled the bike asking very few questions for reference.....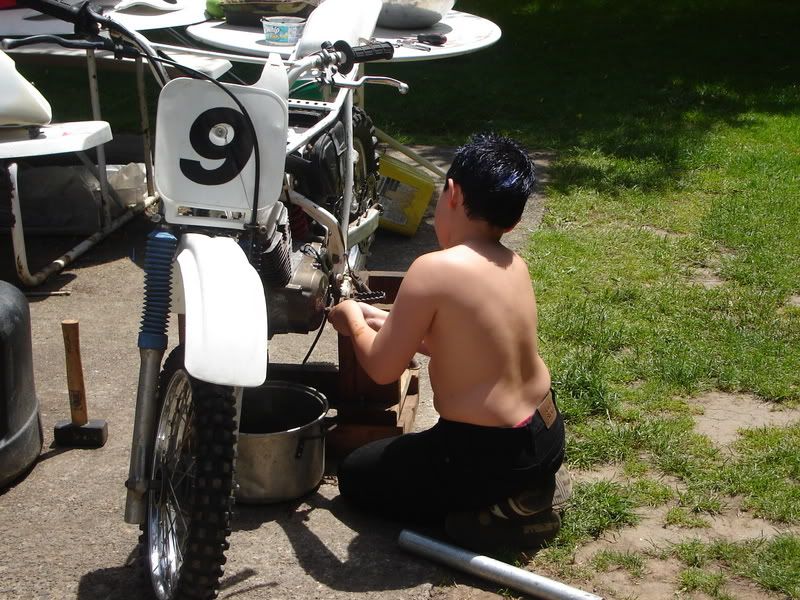 mind you, @ the age of 2 1/2, I've got film of him changing a tire on a car

...
I knew right then he must be a chip off the Ol' Block